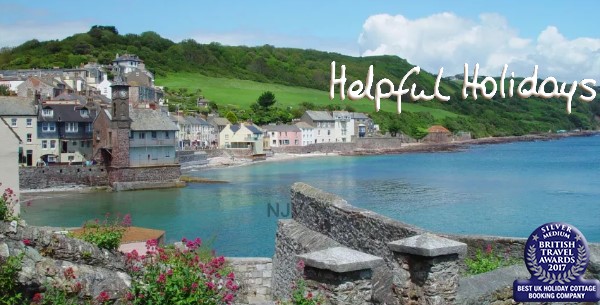 Dream Cottages
5 Hope Square
Weymouth
Dorset
DT4 8TR
—------------------------------->
About Dream Cottages
Dream Cottages are Dorset's leading holiday cottage provider, with an offering of over 300 self-catering cottages, from coastal retreats to country hideaways.
Whether you're looking to explore the Jurassic Coast or enjoy the tranquillity of seaside towns such as Weymouth, Dorset holiday cottages are perfect for both couples and families of any size. Search from over 300 wonderful self-catering Dorset holiday cottages spread across the beautiful county of Dorset. With more than 100 dog friendly cottages, luxury modern boltholes or traditional thatched cottages with open fires, Dream Cottages have every type of self-catering accommodation, peppered around the beautiful Dorset countryside.
Dorset is home to some of the UK's most fascinating towns, villages and landmarks. If you're interested in history, there's plenty to see. Dorset is known for its castles and forts which make for a fun-filled day with the family. Alternatively, our selection of Dorset coastal cottages might be just the relaxing break that you need, with idyllic sea views and plenty to see and do. A visit to the iconic Jurassic Coast is a must, providing scenic walks, natural rock formations and plenty of opportunities to fossil hunt. Must-see highlights during your Dorset holiday include visiting Lulworth Cove, Chesil Beach, Lyme Regis. West Bay and the Isle of Portland.
Use any of our valid Dream Cottages Voucher Codes, Deals and Special Offers towards your Dorset cottage break.
Dream Cottages
Cottages in Weymouth
With several sandy beaches and plenty of activities to keep the whole family entertained, Weymouth promises a fun filled break for everyone.
Cottages in West Lulworth
A holiday along the Dorset coast is incomplete without marvelling at the beauty of Lulworth Cove, with panoramic views and crystal clear waters.
Cottages in Poole
The coastal town of Poole is the perfect base to explore the surrounding areas of Bournemouth, Brownsea Island and the rest of the South West coast. With a natural harbour, sandy beaches and more,
Cottages in Swanage
Swanage holiday cottages provide the perfect base for a traditional English seaside holiday along the breathtaking Jurassic Coast. With the countryside on your doorstep, you are guaranteed a fun-filled family break.
Cottages in Lyme Regis
The historic seaside town of Lyme Regis is renowned for its beautiful golden beaches and fishing port. The beaches range from the family-friendly sandy beach of Town Beach to the fossil-filled Monmouth Beach.
- View Cottages -
Large holiday cottages in Dorset are the perfect place to celebrate a special occasion or enjoy a catch up with friends and family. Dorset is packed with all sorts of attractions for your friends and family to enjoy. Spend a day (or several) exploring the dramatic Jurassic coastline, whether it be relaxing on the beach while the kids enjoy a paddle, or hiking along the white cliffs and uncovering ancient fossils along the way.
Alternatively, simply enjoy the company of each other - chat and relax around a big table or choose a cottage with a large garden or even a games room for some quality family time whilst staying in a large holiday home in Dorset,
- View Cottages -
Your romantic getaway in Dorset will be one to remember. Enjoy a picturesque walk along the iconic Jurassic Coast, cosy up in front of a fire in one of the many traditional countryside pubs or enjoy some al fresco dining whilst watching a breathtaking sunset.
Packed with romantic beaches, charming villages and idyllic scenery, Dorset has an abundance of locations ideal for your getaway. Walk hand in hand along the shore during your stay at Chesil Beach, West Bay or Lulworth Cove, admiring the sea views. Explore quintessential villages and towns during your romantic getaway in Corfe Castle, Burton Bradstock and Abbotsbury.
- View Cottages -
Harbourside penthouses, secluded boltholes and traditional thatched cottages are just some of the types of family-friendly accommodation on offer. If you are planning on spending a lot of time at the cottage, then you will be glad to find stunning interiors with kitchens that are perfect for cooking family meals. Once children are tucked away for the evening you can unwind in one of our luxury cottages by enjoying a bubble bath or sitting in front of a crackling fire.
The region delivers a wealth of family activities to enjoy, both indoors and outdoors. If you're an animal loving family, there's plenty of wildlife to enjoy as well as the popular Monkey World primate attraction.
- View Cottages -
With both breathtaking countryside and stunning coastline, Dorset covers every possible terrain for you and your dog to discover. Stay along the Jurassic Coast where you can take your dog for a refreshing walk along the South West Coast Path and enjoy a splash in the sea at one of the many dog-friendly beaches.
With a variety of dog-friendly walks to choose from near to popular Dorset locations, your dog will have much to explore. Favourites include Hive Beach, near to Bridport, Burton Bradstock, West Bay Lyme Regis and West Bexington, or a walk along the beautiful Lulworth Cove. Alternatively, or visit Bowleaze Cove for a game of fetch.
- View Cottages -
Dorset's magical coastline stretches across 100 miles, and is regarded as a World Heritage Site, due to its geological history with the Pangea movement, making it world-famous store for fossils that date back 190 million years!
There is plenty to see and do. Don't miss out on the charming town of Lyme Regis, with its bustling atmosphere and historic Cobb Harbour. Head to the popular resort of Weymouth and spend a day exploring the Sea Life Centre and wonderful Jurassic Safari.
For a slower paced day trip, visit Lulworth Cove, a beautiful white pebble beach with turquoise waters and low tides
- View Cottages -
Luxury self-catering cottages in Dorset are perfect for those looking to add that little bit extra to their UK getaway.
Picture sleek cottage kitchens, tastefully decorated interiors and extra special touches to ensure an unforgettable Dorset break. Soak in the hot tub with a glass of bubbly after a walk along the South West Coast Path, or simply sit back and admire the sea views from your private balcony.
Luxury cottages can be found across the whole of Dorset at locations such as Silverlake, Sandbanks and Weymouth all provide the perfect setting for the cottage holiday of your dreams.
Expires: Until Further Notice
Go To Offers
Special Offers
on Selected Cottages at Dream Cottages
Dream Cottages
Dream Cottages Voucher Codes and Offers for August 2021