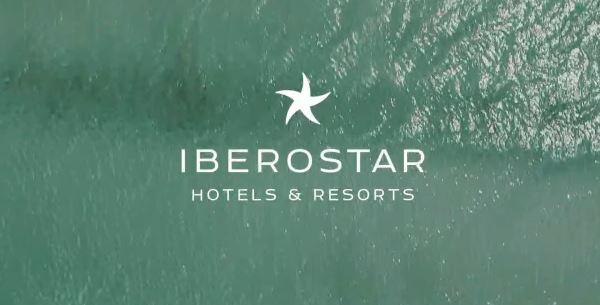 Iberostar Group
General Riera, 154,
07010 de Palma de Mallorca,
Spain
—------------------------------->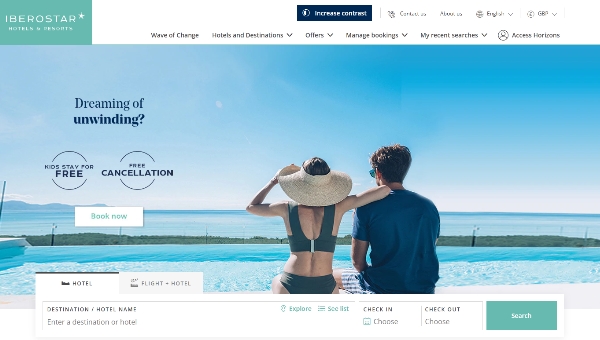 About Iberostar Hotels and Resorts
Iberostar Hotels & Resorts is a hotel chain with more than 120 four- and five-star hotels, located in the most popular holiday destinations in Europe, Africa and America. The Iberostar hotel portfolio offers customers beachfront hotels, city hotels and heritage hotels. In addition, there is the Grand category, the highest level of luxury and excellence.
Enjoy an All Inclusive holiday with your family, partner or friends at a hotel in Majorca, Tenerife, on the Costa del Sol, in Cuba, Mexico, Dominican Republic, Jamaica or Brazil. Experience the essence of the city at one of the Iberostar hotels in Madrid, Barcelona or New York. Alternatively, immerse yourself in the history and tradition of a destination such as Santiago de Cuba or Montenegro.
So whichever destination you choose for your holiday, whether it be in Europe, the Americas or Africa, you are sure to have a great holiday using the latest Iberostar Hotels & Resorts Voucher Codes, Promo Codes, Deals and Special Offers
Africa is not just the birthplace of humanity and some of the most powerful civilizations in the ancient world. Far from basking solely in its rich archaeological, architectural and historical legacy, this continent is also a land of impressive contrasts of both, people and landscapes, exotic cultures, gorgeous beaches and hospitality in abundance.
Iberostar Hotels & Resorts' are located in the most popular tourist destinations of Northern Africa, such as Morocco, Tunisia, and the wonderful group of islands that make up Cape Verde in equatorial Africa. You will find 4 and 5-star hotels with refreshing swimming pools and all the services and amenities you need, so that you only need to worry about enjoying an unforgettable holiday in Africa.
- Book Now -
Discover The Best Hotels in

Africa
Holidays in the Americas are just the starting point to discovering a unique paradise where you can enjoy endless beaches, witness the legacy of ancient cultures, explore trendy cities, and enjoy some of the world's most fascinating foods, traditions, and sports. Discover Brazil, Cuba, Jamaica, Mexico, the United States, and the Dominican Republic with Iberostar.
Iberostar Hotels & Resorts' destinations in the Americas are located on the front-line of outstanding beaches, where you can relax in turquoise waters and dance the night away to Caribbean rhythms. The city hotels are located right in the heart of each city where all the action is, so you're steps away from exploring the latest shops, bars and eateries and visiting the main tourist attractions.
- Book Now -
Discover The Best Hotels in
The Americas
Spending a holiday in Europe is synonymous with enjoying cities full of history, long days relaxing by the sea, natural landscapes that have been impressing visitors for centuries and traditional cuisine that is as varied as it is irresistible. Discover Greece, Hungary, Montenegro, Portugal and Spain including The Canary Islands and Balearic Islands with Iberostar.
In all these European hotels you will enjoy an unbeatable location, either in the heart of the most delightful European cities or on the seafront. Plus, the accommodation gives you the chance to taste the delights of local cuisine, always with impeccable service and staff just waiting to make your own your adventure flourish.
- Book Now -
Discover The Best Hotels in

Europe
Expires: Until Further Notice
Go To Offer
Book a
Package Holiday

with Iberostar

Get inspired and choose your next destination for an All-Inclusive Holiday, a Family Fun Holiday, a Romantic Getaway or a Spa and Wellness Holiday, or escape the cold with a Winter Sun Holiday
Expires: Until Further Notice
Go To Deals
Package Holidays -
Flight and Hotel Deals

with Iberostar

Discover where you can go with Iberostar's package holidays. Destinations include Portugal, Cape Verde, Cuba, Greece, Hungary, Spain including the Canary Islands and Balearics, Montenegro, Morocco and Tunisia
Expires: Until Further Notice
Go To Offer
Special Offers -
Kids Stay For FREE

with Iberostar

See each destination's dates and conditions for the kids stay for free offer
Expires: Until Further Notice
Go To Deals
The Best
Last Minute Hotel Offers

with Iberostar

Enjoy a well-deserved holiday at an exclusive hotel, with the best location and an unbeatable personalised service.
Iberostar Hotels and Resorts
Iberostar Hotels and Resorts Offers for August 2021