Related Categories
More Health and Beauty Stores
Scentered
Windover House
26 St Ann St
Salisbury
SP1 2DP
—------------------------------->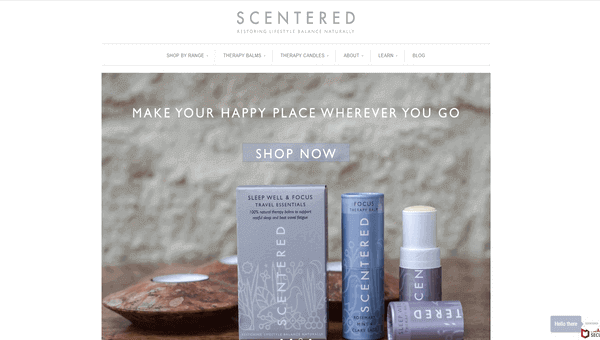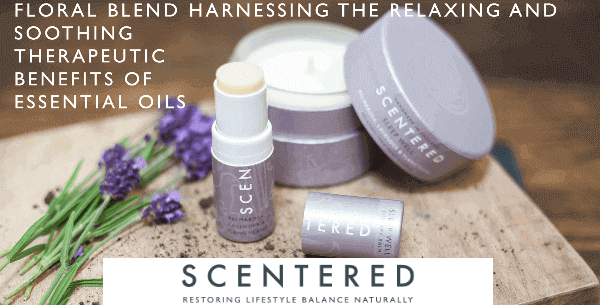 Scentered
Scentered is a unique range of 100% natural, portable aromatherapy balms and therapeutic candles, to help you stay centred, wherever, whenever. Scentered balms and candles encourage you to take a moment for yourself and breathe with renewed positivity. Stop. Inhale. Reset. The brand is divided into five wellbeing categories, each with a combination of active ingredients specifically selected to target a variety of lifestyle concerns, from lack of focus to fatigue. The products can be used individually to target a specific need, or all together to form a personal mood and lifestyle support 'tool kit'. All products are proudly made in England.
Recognising the unique and varied pressures facing women today, and the daily juggling acts that so many face, Scentered balms are fully portable and encourage you to stop, take a moment for yourself, breathing renewed positivity into a busy lifestyle.
Use any of our valid Scentered Voucher Codes, Deals and Special Offers to save more on all your therapy needs
Our Suggested Choice
Therapy Candles
Take time out with a range of therapy candles that help you unwind and bring relaxation to you after a long day at work or everyday frustrations
Therapy Balms
A range of therapy balms to ease everyday tensions, soothe the mind and lift the spirits, or even relax the mind for upcoming occasions
Expires: August 31st 2022
Go To Offer
Spend £25 or more and get
FREE UK Delivery
All UK orders over £25 qualify for FREE delivery. For UK orders under £25, standard £3 delivery charge applies.
Expires: Until Further Notice
Use Voucher Code
Get
£5 Off

Any 2 Full Sized Aromatherapy Balms at Scentered using Voucher Code
Scentered Voucher Codes and Offers for February 2021