Related Categories
More Health and Beauty Stores
Expires: January 31st 2020
Get
15% Off

at SensatioNail using Voucher Code
Expires: January 31st 2020
Get
10% Off

ALL Gel Nail Polish Starter Kits at SensatioNail using Voucher Code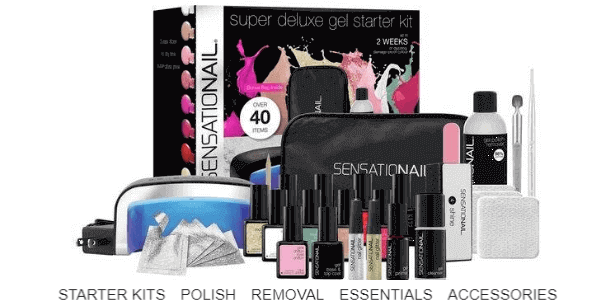 Get
10% Off

ALL Gel Nail Polish Starter Kitsat SensatioNail using Voucher Code
Sensationail Voucher Code
Press on Voucher Code to Highlight
, then
Press to

COPY

, and then visit
Sensationail
Insert Code by

PRESSING

in the

Discount Code Box

before Payment and Select

PASTE

then select

APPLY

to get your Discount
Sensationail
11 Waterloo Street,
Birmingham,
B2 5TB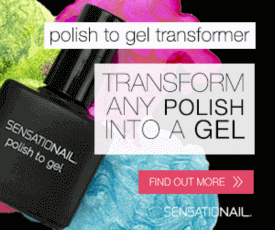 SensatioNail™ is a do-it-yourself, home gel nail polish manicure system with an extensive product and colour range. Use SensatioNail™ for up to 2 weeks of amazing, salon quality, damage-proof gel nails. The SensatioNail™ LED technology and unique gel formula let women achieve an easily removable high-gloss, damage proof manicure that's simple to achieve and great for everyday wear
SensatioNail™ offers a high gloss, damage-proof manicure with a stunning mirror-like finish that lasts for up to two weeks. It uses a special lamp to set the Gel Polish which means it dries in seconds. You don't have to worry about hanging around, waiting for your nails to dry or smudging them afterwards – you can even put gloves on straight away without ruining your manicure!
Use any of our valid SensatioNail Voucher Codes, Deals and Special Offers to save more on a manicure
About Sensationail
Manicure Essentials and Accessories
Gel nail manicure accessories. Buy them separately as you need them, or you can buy the essentials kit which contains everything you need to top up your starter kit
Gel Nail Polish Removal
Get all your gel nail polish removal essentials. Top up your SensatioNail kit with any removal accessories you need. Perfect for removing gel nail polish manicures.
Gel Nail Polish Colours
Come in many stunning, up-to-the-minute shades that are quick and easy to apply, dry in just 60 seconds and last for up to two weeks without any wear and tear.
Gel Nail Polish Kits
Everything you need to prep and complete salon quality gel nail polish manicures at home; that will last up to 2 weeks with no chipping, smudging or dulling!
Expires: Until Further Notice
Free Delivery
on All Orders of £20 or more, Was £30!
Note: Gift vouchers do not count towards the spend threshold for Free Delivery.
Expires: Until Further Notice
Save up to 50%
in the SensatioNail Clearance and SALE
Checkout all the products currently either on SensatioNail clearance, on sale or part of an amazing promotion!