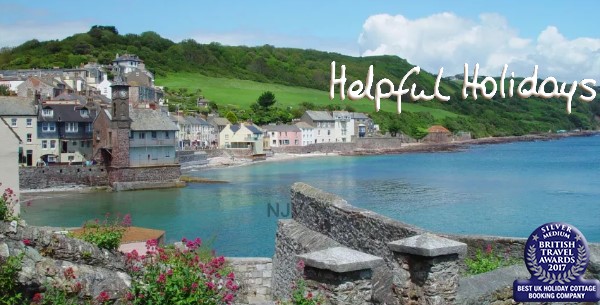 Stays Bookings Ltd
Studio 38
Hideaway Workspace
London
SW16 2BF
—------------------------------->
About Stays Cottages
Stays Cottages has a superb collection of self-catering holiday cottages in the UK and around Europe to suit all budgets and requirements.
Self catering holiday cottages and homes are available in Devon & Cornwall, Wales, Norfolk, Suffolk, Kent, East and West Sussex, and also have a choice of holiday apartments in Brighton & London. For a more European feel we have a great choice of Holiday Villas in Cyprus. Stays also offer a complimentary online lifestyle travel guide with up-to-date information on all of their holiday destinations, covering everything from food and drink and local attractions to happening spots and upcoming events - helping you to feel at home as soon as you arrive at your self-catered holiday cottage.
Use any of our valid Stays Cottages Voucher Codes, Deals and Special Offers towards your self-catering holiday cottage.
- View Cottages -
Scotland is known for its magnificent natural scenery, wildlife, mountainous terrain, beautiful lakes, forests, well preserved historical heritage and its dramatic coastline. Scotland is also famous for its golf, with more than 550 courses situated throughout the country.
Scotland has an abundance of historical landmarks and a well preserved heritage. Edinburgh and Stirling Castle are just glimpse into many of Scotland's other castles, stately homes, stunning cathedrals, landmarks and abbeys. Within Scotland's cities, you'll find a wealth of attractions including its buzzing nightlife, restaurants, shopping, museums and art galleries; showing anything from Van Gogh paintings to dinosaur fossils.
Holiday Cottages in

Scotland
- View Cottages -
Known as 'The Garden of England' because of its bucolic, rolling countryside, Kent is one of England's premier holiday regions.
The Isle of Thanet has more Blue Flag beaches than any other area in the country, such as Walpole Bay in Margate - a large sandy beach that is home to one of the last tidal pools ever to be built, and Viking Bay in Broadstairs.
Which is not to suggest that the county is in any way stuck in the past. From the cutting-edge art of the Turner Contemporary in Margate, to the culinary innovations of Broadstairs and the bustling shopping districts of Canterbury and Maidstone.
- View Cottages -
Devon boasts a number spectacular beaches spread out across two very different coastlines: The North Coast is more rugged, and is home to some of the UK's best surfing, while the South Coast features a more gentle, rolling coastline, better suited to relaxing seaside breaks. You can choose from our range of self-catered holiday homes and cottages and get yourself to the beach of your choice.
Further inland and nestled between the two lie Dartmoor and Exmoor: two extremely popular destinations for walkers, hikers and those seeking some peace and quiet amongst the bucolic countryside and quaint rural villages.
Holiday Cottages in

Devon
Expires: Until Further Notice
Go To Offers
Book a
Last Minute Bargain

on Selected Cottages at Stays Cottages

Offering up to 5% Off on all stays within 10 days before arrival with self-catering cottages ranging from Kent, Devon, Cornwall, Suffolk and Wales
Stays Cottages
Stays Cottage Holidays Voucher Codes and Offers for January 2022